CARGO HANDLING EQUIPMENT
BY STEVENEL
Stevenel has 30 years long experience of stevedoring. The designs of our cargo lifting devices are port operator based and the product development work has been done fully inside the real working environment.

Stevenel attachments represent the latest technology in the area of general cargo and break bulk material handling at the ports and industrial terminals. Offering includes both semi-and fully automatic cargo handling solutions for the global markets.

The key technical solutions are patented, thus offering for the customer unique material handling solutions. Deliveries include CE-marking and overall instruction manuals for the users.

Beeing established 1998 we have a lot of references with satisfied customers. These references can help to solve Your challenges as well.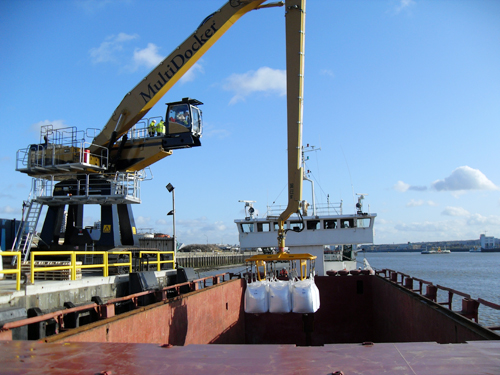 Whenever You have a need for a renewal of Your material handling operations at the ports, industrial terminals and pulp mills, please, let us know and we will find together a more effective solution based on this rapidly expanding new loading concept.